2273 - 7. Dickerson 761510 R.B.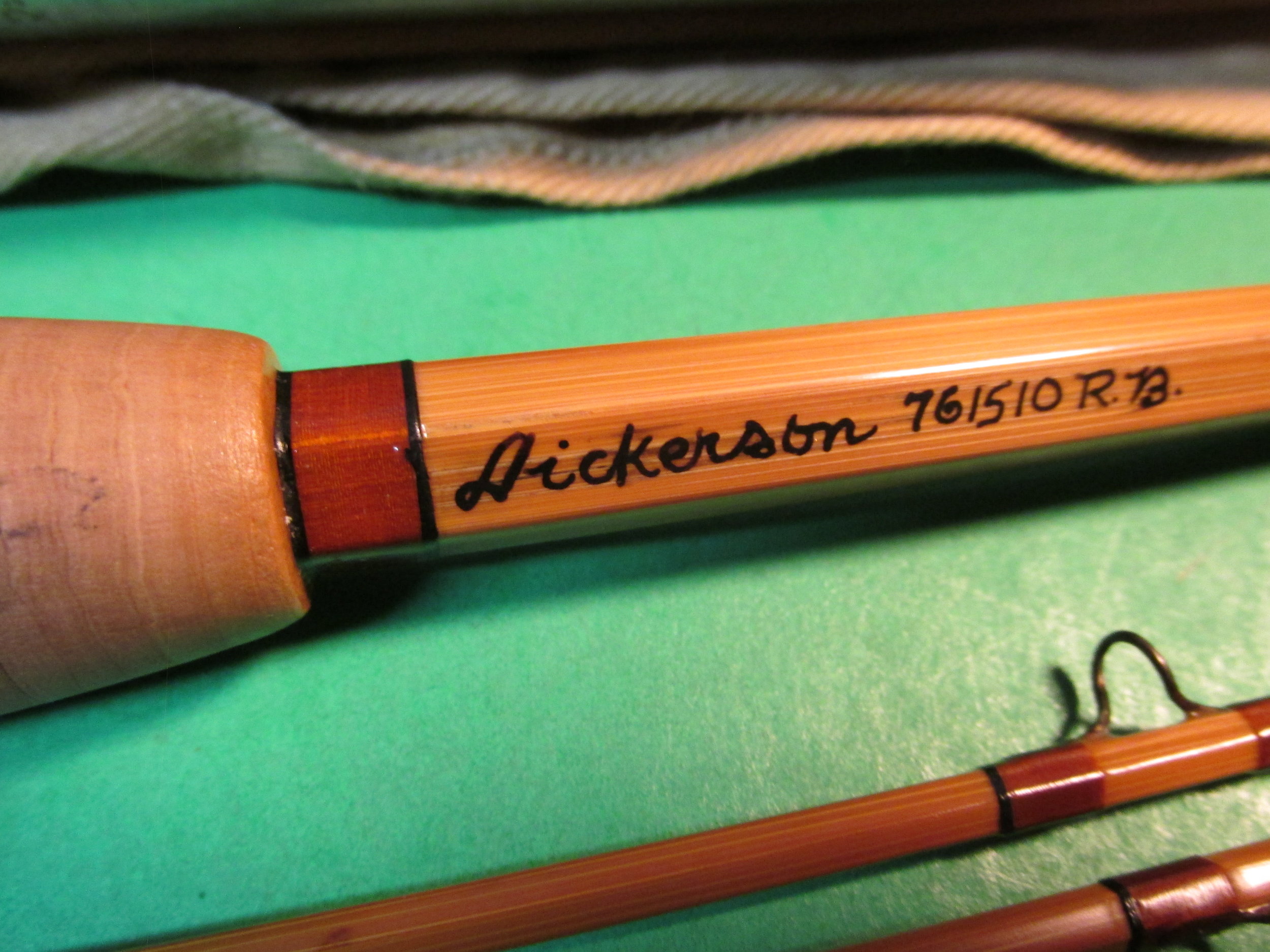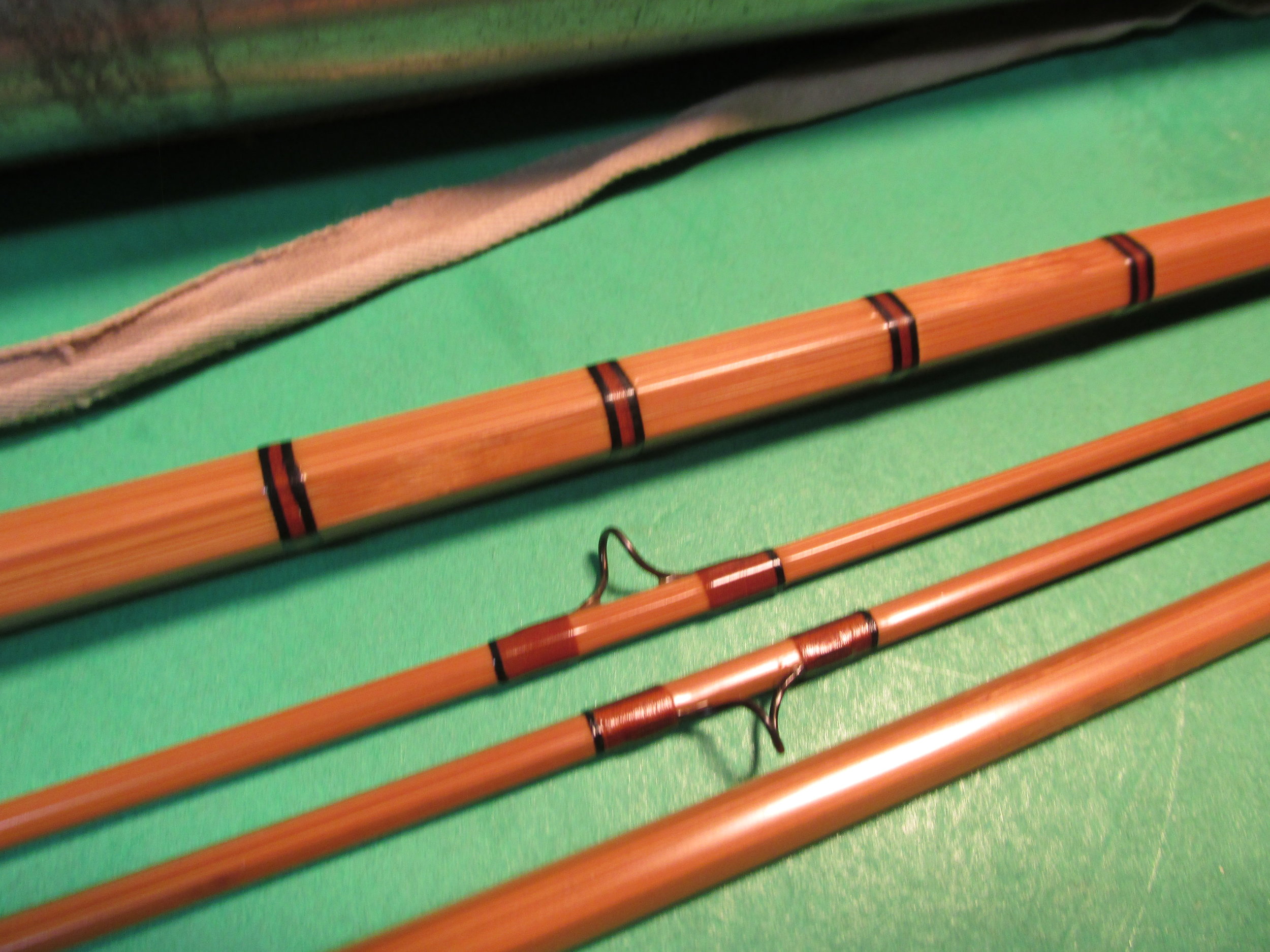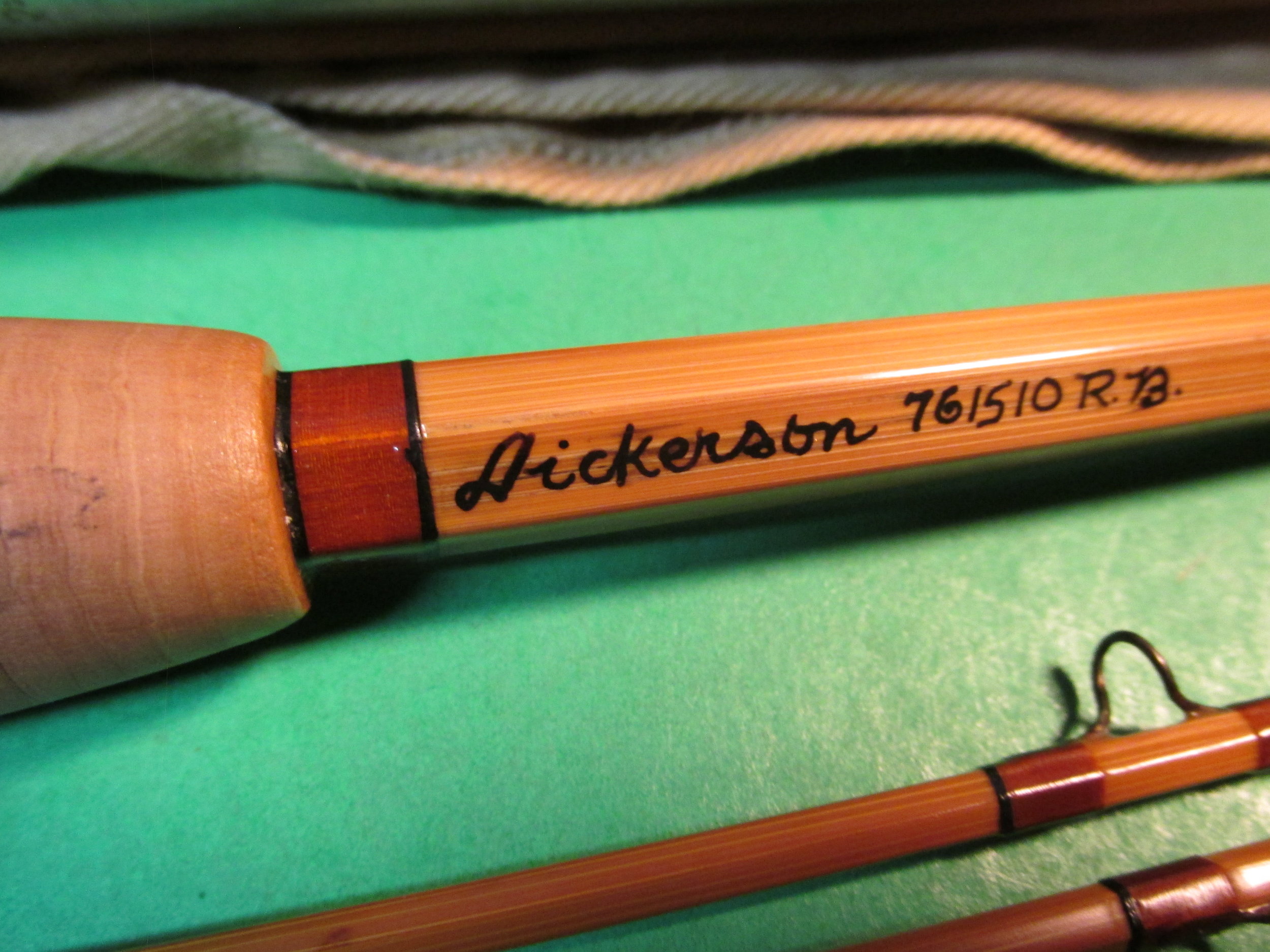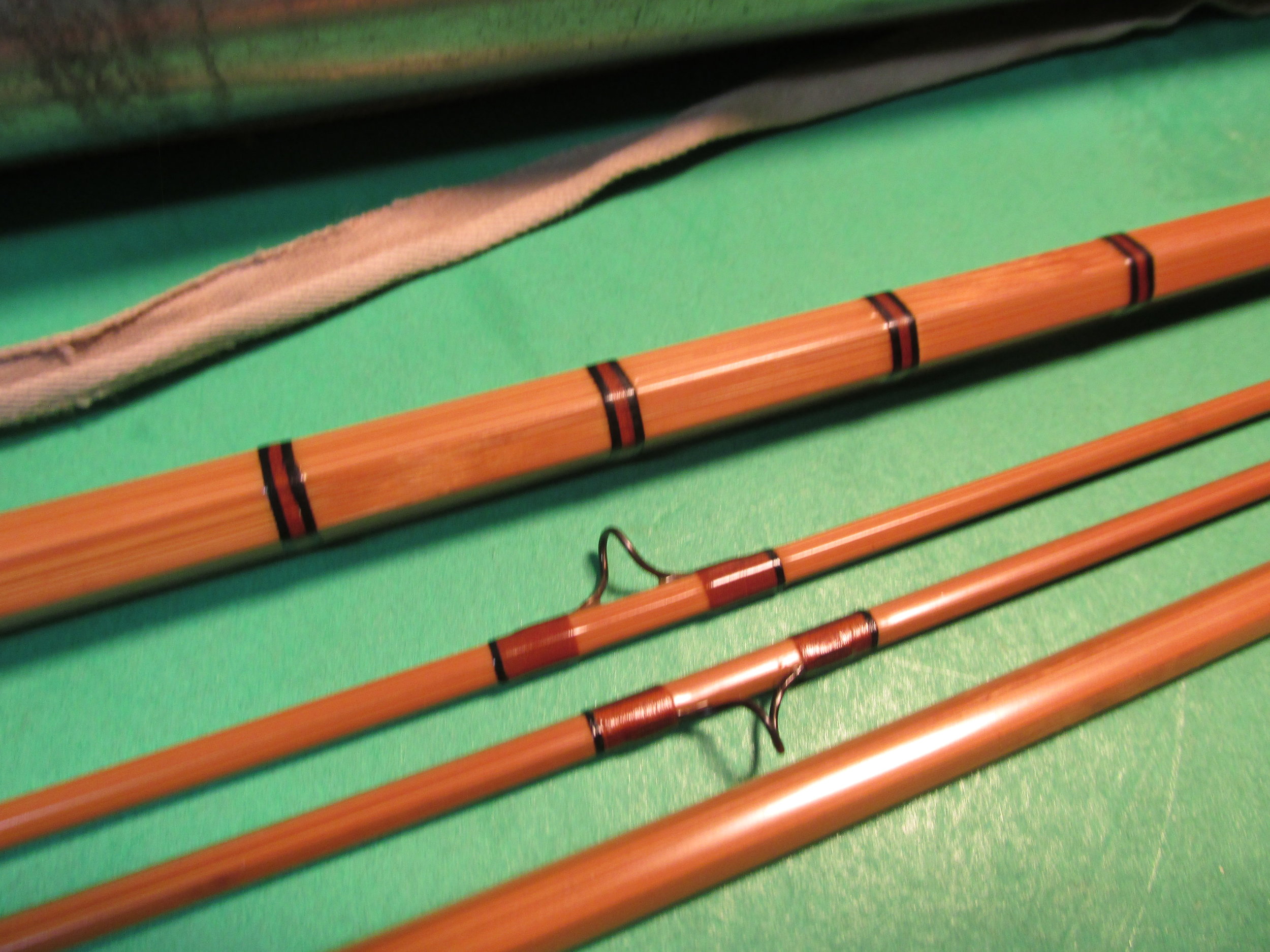 sold out
2273 - 7. Dickerson 761510 R.B.
7' 6", # 4 to 5 line, 3-piece, 2 tips, bag and tube. Rod is in excellent condition and shows very little use. I would guess its spent most of it life in the tube or displayed in a rod cabinet. I have taken it fishing on ther Boardman River and used a DT 4 and # 14 and 16 adams. Its a perfect dry fly rod for me. I Then switched to some # 14 soft hackles . This is a prefect all around trout rod for up to sixteen inch fish.Its got a lot of fishing history. Lyle Dickerson designed this rod for Ray Bergman that what the R.B stand for. I moved to Traverse Citiy, Michigan in 1969. This put me about thirty five miles from Lyle Dickerson shop .About 1973 I had a Dickerson rod with R.B on it. Lyle and me visited each other shop many times and he then explaned the R.B. on the rod. Ray and Lyle discussed rod actions all the time. This led to rods with the R.B on them. Rayi did a lot of fishing and loved an promoted Dickerson rods. His book just fishing, first edition 1932 is a real classic.