2298 - 8. Payne 7' 9"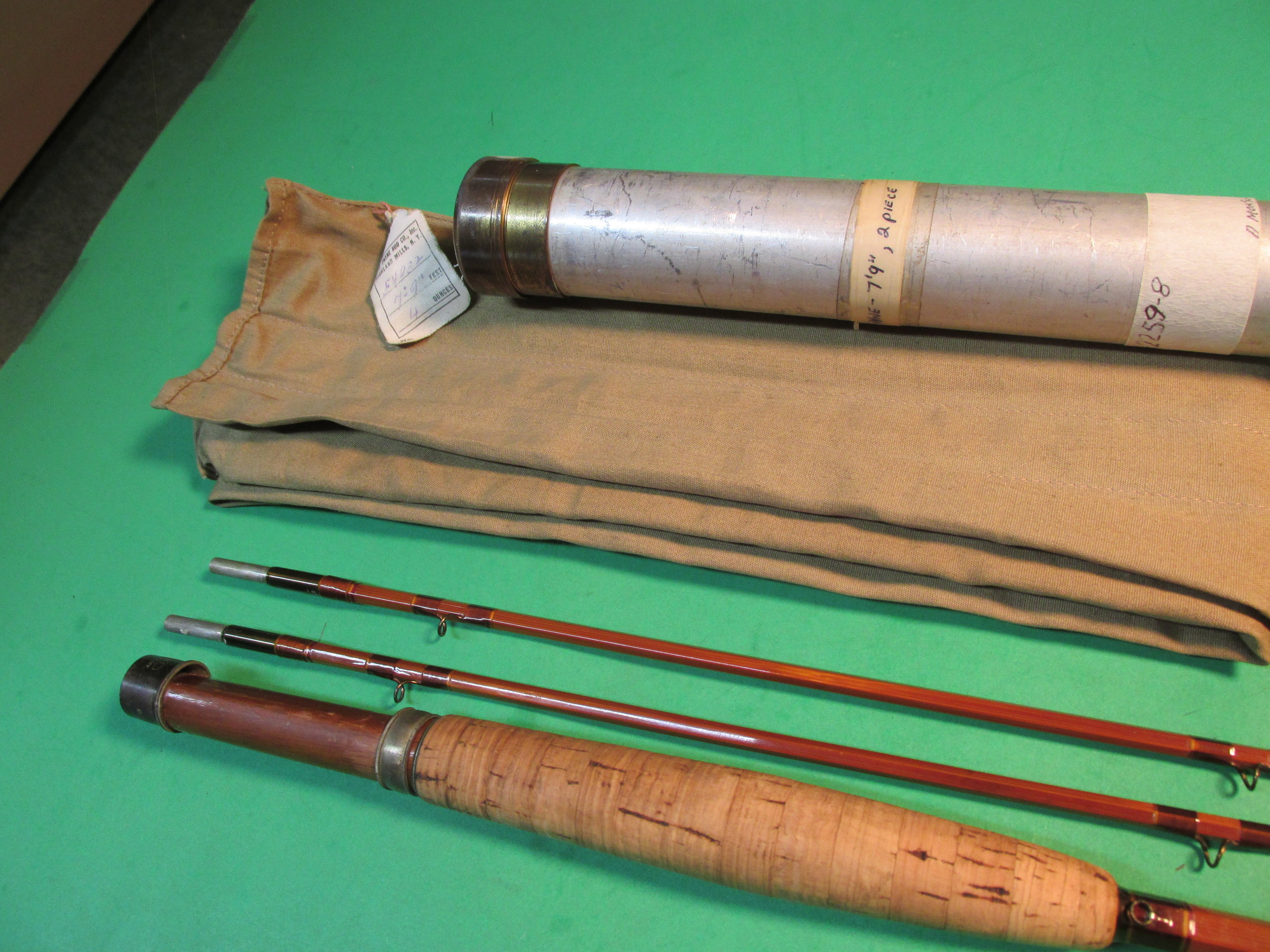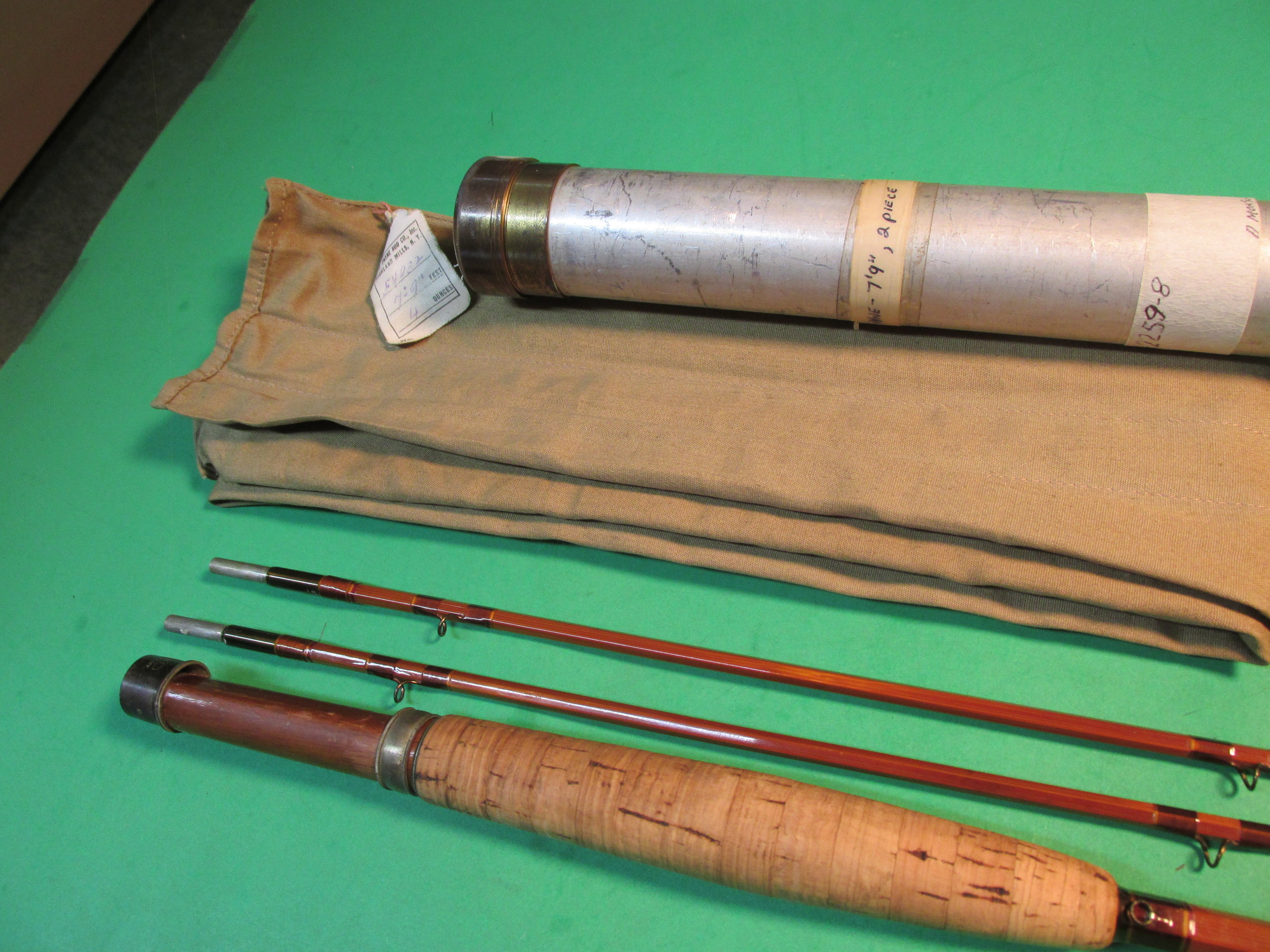 2298 - 8. Payne 7' 9"
# 5 line, 2-piece, 2 tips, bag and tube. Butt cap stamped sold by Abercrombie & Fitch . New York. The rod is all original in good fishable condition. We are selling it for the son of the original owner. The rod shows little use. I would guess it was built about 1950 by Jim Payne. After lawn casting it I had to take it fishing that is me in the Boardman River in front of our home. If you could not like this rod you should not fish bamboo.